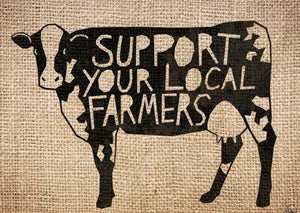 OUR GROUP HAS A GOAL:
"TO HELP LOCAL DAIRY FARMERS THAT ARE HAVING TO DUMP THEIR MILK DUE TO THE COVID19 PANDEMIC."
THESE ARE TOUGH TIMES FOR THE FARMERS WHO STILL OPERATE THIER DAIRY BUSINESS AS NORMAL, BUT ARE HAVING TO DUMP THIER MILK FOR A VARIETY OF ECONOMIC REASONS....
WE INVITE ANYONE AND EVERYONE TO JOIN US IN HELPING THE FARMERS DIRECTLY WHO ARE HAVING TO DUMP THEIR MILK.  ANYTHING YOU CAN DO IS APPRECIATED! 
IF YOU HAVE ALREADY BEEN IN CONTACT WITH AN ADMINISTRATOR OF THE FACEBOOK GROUP, WE THANK YOU FOR JOINING OUR CAUSE.
REMEMBER... EAT AND DRINK MORE DAIRY!